---

Located at
– The Shoppes at Exit 24 –
Phoenix, Oregon
BY APPOINTMENT
I am so glad you found us.  Here's a little run down of who we are.  I hope you find exactly what you are looking for!
We have a large selection of versatile, practical, and unique pieces in our inventory, including rustic, vintage, chic, bohemian, mid-century, elegant, shabby chic, country, recycled, and handmade decor. Our collection includes farm tables, benches, wine barrels, accent furniture pieces, and all the little details that really round out the look of your space.  We focus in on items that are unique, and things that make our heart happy.  
We love looking for new ideas for inventory, and base our new purchases on current decorative trends, and things we think are practical, fun, and really, things that we love.  We are always adding to our collection, with new items filtering in each week.  We are adding items to our inventory that work very well with our farm tables, and that have a versatile feel.  
---
Our wine barrel light stands, and wine barrel patio umbrella stands are some of our most popular items.  We now have some great wine barrel seating options, with super comfy bar stools.  We also have everything you need for a low dining experience…low farm tables, neutral floor cushions, rugs, accent pillows, and fun, little side tables.  
One of my favorite collections we have is our pic-nic collection, including vintage pic-nic baskets, serving trays, wood rounds, crates, cushions, rugs, and pillows.  Whatever theme you are going for, or type of party you are throwing, we've got all the little touches to pull it together.  We are still fine tuning the page, but you can now search by theme or use on our website.  (here's the link: search by key word)  Say you are planning a boho event, or adventure themed, rustic, or industrial vibe party…whatever it may be…you can search by your key word.  Simply scroll to the bottom of any page on our site, and you will see the "search by use" tags.
We have some fun projects in the works making, and some really useful and high demand items joining our collection for our 2019 wedding season.  Check back in periodically to see what we've added.  If you are looking for something and don't see it on our site, give us a shout!!  We may be adding it soon, have interest in doing so, or know where to send you.
---
Our rentals are perfect for weddings, birthday parties, bridal showers, baby showers, company parties, engagement parties, anniversary parties, graduation parties, neighborhood block parties, and your basic backyard gathering.  Whether your event is being held inside, or in the great outdoors, we have all the seating, accent pieces, and decorative touches you need.
---
We are not your average rental company!  No standard banquet tables and plastic folding chairs here.   We're different.
We have a large selection of unique decor.  Here's a shortcut to view our inventory.
---
We are a husband and wife team. We are both Oregon born and raised, and love where we live, and love what we do.  My husband works full time, and I am mostly a stay at home mom.  For most appointments, you will be meeting with me, Galina, our daughter, Kalisi, and our son, Caleb.  On the rare occasion, you'll get to meet my husband, Brian.  And if you are lucky, you'll get to meet our boy, Maxwell.  He's our 100 lb. gentle giant, with the occasional loud bark and the inevitable tail wag.
---
Take advantage of our amazing decor and reasonable prices for your next event.  Planning & executing the LOOK of a wedding, shower, party, or any event, really, takes a lot of TIME, ENERGY, SPACE, and MONEY.  Opting to rent allows you to cut back on time spent, make your to-do list a whole lot shorter, save so much space in your house and garage before and after the event, and not break the bank.  Most importantly, renting provides the ability for you to focus on all the other factors that go into planning and executing an event that will live up to your expectations, and vision.
---
Our rentals are perfect for weddings, birthday parties, bridal showers, baby showers, company parties, engagement parties, anniversary parties, graduation parties, neighborhood block parties, and your basic backyard gathering.  Whether your event is being held inside, or in the great outdoors, we have all the seating, accent pieces, and decorative touches you need.
The reservation process is super easy.  Simply fill out the contact form with your requested items, including quantity needed of each item.  We will then email you a proposal with your reservation details, including photos of the reserved items, our agreement form, and payment options.  Once we receive your deposit (50% of your res. total), and the agreement has been signed, your reservation is official, and your items are held.
We provide delivery if needed, but prefer a will call reservation.  Generally speaking, we provide a four day rental period.  Our standard pick up day is Friday, the week of your event, at 11.  Our standard return day is Monday, following your event, at 11.  If an alternate day/time is preferred for your pick up and drop off's, we are flexible, and will try to accommodate whatever works best for our client.
If you need delivery, let us know the when's and where's, and we'll send you a custom delivery quote.  We have two options for delivery: Hands Free or Hands on Deck.  Hands Free Delivery requires a fully staffed Motif Crew, arriving at pick up and drop off, responsible to unload and load the motif delivery vehicle without assistance (direction and presence of client is still required).  Our Hands on Deck Delivery requires just one Motif employee, and plenty of "hands on deck" to help with unloading and loading our rentals.  The Hands on Deck Delivery option is a reduced quote, requires direction and presence of the client, and plenty of hands to help in unloading our rentals at drop off, and loading our rentals at pick up.
All pick up and drop offs, and delivery drop off and pick ups, are done by appointment.  Appointments are scheduled the week of your event, but please let us know if you have a preferred day/time for your pick up or drop off appointment to note ahead of time.  Please note that because we are only at our store by appointment, it is extremely important (and kind) to arrive promptly.  For all missed appointments, or late arrivals (25+ minutes), a $25 missed appointment fee can be expected.  In the case that you are anticipating to arrive late to an appointment, please call or text us to keep us in the loop.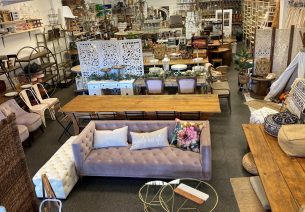 Our Inventory
We have such a fun collection inour inventory, full of unique, decoreative and practical pieces.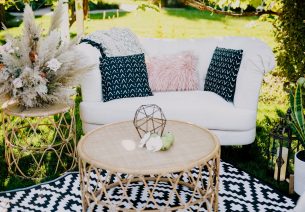 Super Simple
The rental process couldn't be easier. Browse our site, check out our inventory, and then shoot us an email.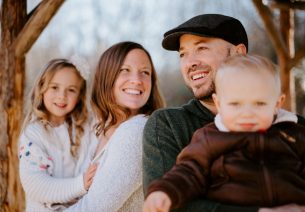 Support Small, Support Local
You are supporting a small, Oregon born, and Oregon raised family. We truly are a "mom & pop" rental shop.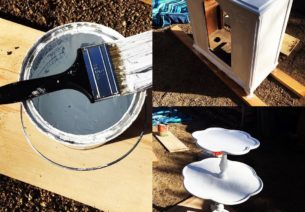 Made by Us
Many of our items are handmade, and we use recycled and re-purposed materials whenever possible.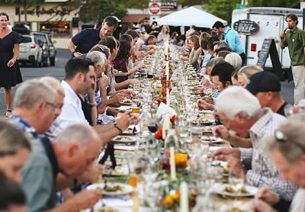 Make an Impact
Renting is great for the environment: recycle, reduce, reuse... yes please!!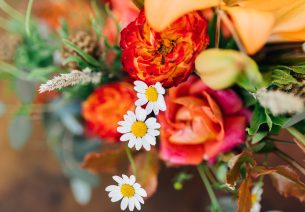 Our Website
All of our products can be found on our website, with pricing, photos and dimension. Super transparent, and super helpful... especially when planning an event from afar.
---
– The Shoppes at Exit 24 –
205 N. PHOENIX RD
Suite N
Phoenix, Oregon
---
BY APPOINTMENT
"I rented from Motif for my wedding in Ashland and I cannot begin to describe how perfect everything was. Galina is so sweet and very easy to communicate with... Couldn't be any more happy with how everything turned out." Cindi on Yelp
"Galina LeBlanc from Motif Event Rentals, besides being such a lovely human who I can't wait to get to know better, your rentals made this wedding's design come to life. Without your company it would not have happened. I am so happy to work with you."
"These guys rock... from start to finish, Galina was completely professional, accommodating, and friendly. As an added bonus, she and her family are the sweetest people! Our guests complimented all of the rentals and our party would not have been the same without them! I cannot recommend them enough."
"Galina is wonderful to work with, has an amazing inventory and excellent customer service! I refer all my clients to her!!"
"Motif is a wonderful shop! I was very happy with the quality of items that we were able to rent from Motif. I would absolutely do business with them again and I have highly recommended them to others!! Thank you for making my day so special!!"